< BACK TO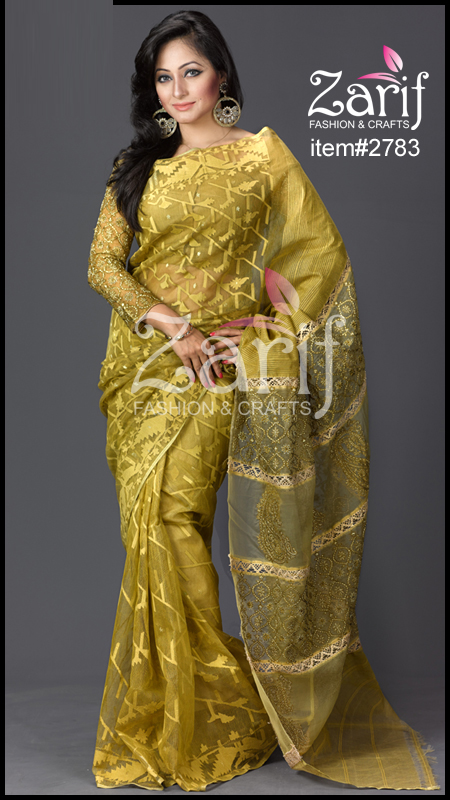 US:4BSH:6BAN:5CTG:5HD:5

WARNING:

Any unauthorised use or reproduction of zariffashion.com picture/content for
commercial purposes is strictly prohibited and constitutes copyright
infringement liable to legal action.




Boutiques jamdani
item no: 2783

BD TK. 22000

Be prepared to be showered with compliments with this enriching boutiques jamdani sharee with Features Moslin embroidered Aachol with full Gorgeous hand embroidery works of multiple patches with multihued resham. Musline blouse piece comes with full embroidery works.