< BACK TO Silk Saree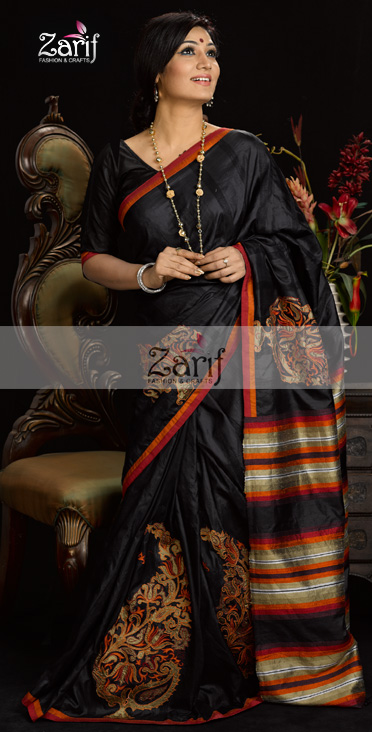 US:5BSH:3BAN:5CTG:5HD:5

WARNING:

Any unauthorised use or reproduction of zariffashion.com picture/content for
commercial purposes is strictly prohibited and constitutes copyright
infringement liable to legal action.




Decorous Silk Saree
item no: 2309

BD TK. 12500

Embrace rich ethnic charm like never before in this black Decorous Silk Saree. Intricately embellish work features intricate decorative patterns all over lower part with pleasing cut works will beautify you spectrally. Resplendent outfit is rich and sensible for its beautiful looks.