< BACK TO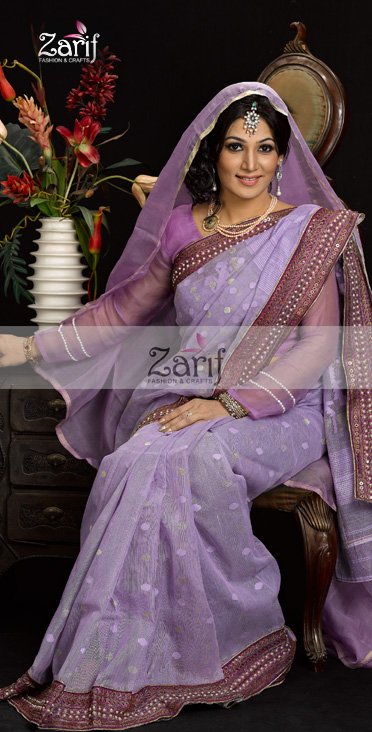 US:0BSH:0BAN:0CTG:0HD:0

WARNING:

Any unauthorised use or reproduction of zariffashion.com picture/content for
commercial purposes is strictly prohibited and constitutes copyright
infringement liable to legal action.




Premier Jamdani Saree
item no: 2306

BD TK. 22000

Embrace rich ethnic charm like never before in this purple color Jamdani Saree and dupatta. Intricately hand work features intricate decorative patterns all over Paar with pleasing pearls, glittering buggle beads, jardosy, jari and resham work will beautify you spectrally. Mosline Blouse Piece comes with saree. Resplendent outfit is rich and sensible for its beautiful looks.