< BACK TO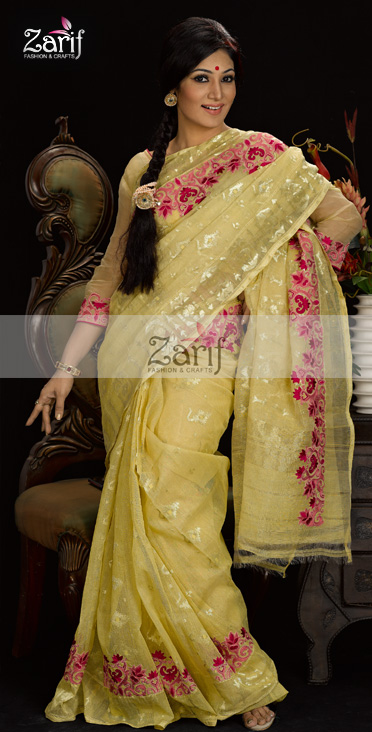 US:0BSH:-1BAN:0CTG:0HD:0

WARNING:

Any unauthorised use or reproduction of zariffashion.com picture/content for
commercial purposes is strictly prohibited and constitutes copyright
infringement liable to legal action.




Fabulous Jamdani
item no: 2304

BD TK. 14500

Charm your way through the crowd dressed in this sensational Jamdani Saree with festooned attire having embellished work highlighting feature of this creation. Enhance your feminine charm through this outfit.