< BACK TO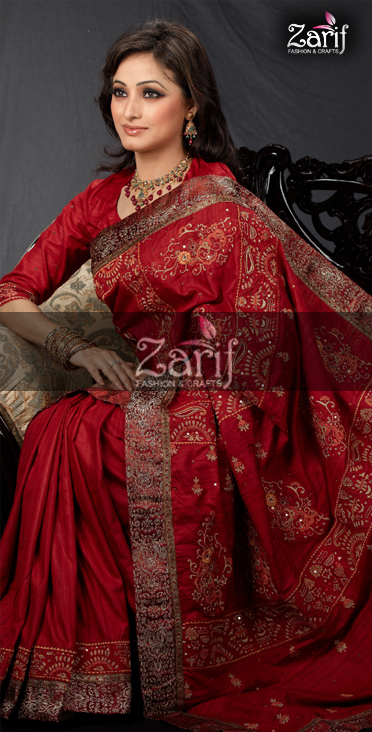 US:5BSH:5BAN:5CTG:5HD:5

WARNING:

Any unauthorised use or reproduction of zariffashion.com picture/content for
commercial purposes is strictly prohibited and constitutes copyright
infringement liable to legal action.




Andy Silk Sharee
item no: 2086

BD TK. 16500

Andy Silk Sharee with floral patterns embellished with resham and zari in the paar, top part and aachol. Border comprises of features a maroon katan.