< BACK TO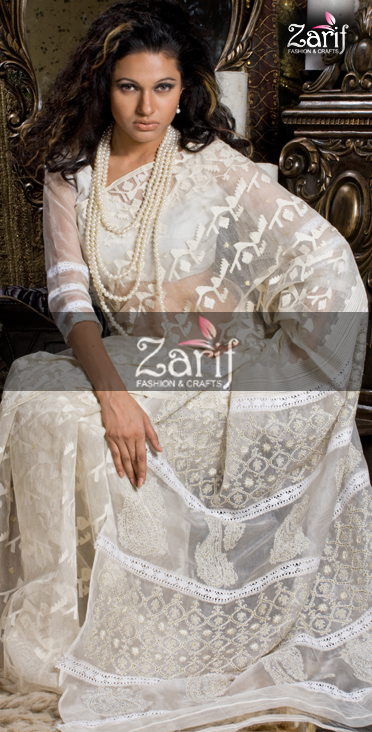 US:5BSH:5BAN:5CTG:5HD:4

WARNING:

Any unauthorised use or reproduction of zariffashion.com picture/content for
commercial purposes is strictly prohibited and constitutes copyright
infringement liable to legal action.




Glamours Jamdani
item no: 2071

BD TK. 16500

Make heads turn with this off white saree that is further glamorized with top exclusive Jamdani sharee design with gorgeous embroidered 4 part moslin aachol using golden jori and offwhite resham. Kushi lais used to make it more beautiful. Mosline blouse comes with kushi lais and emboridery work.