< BACK TO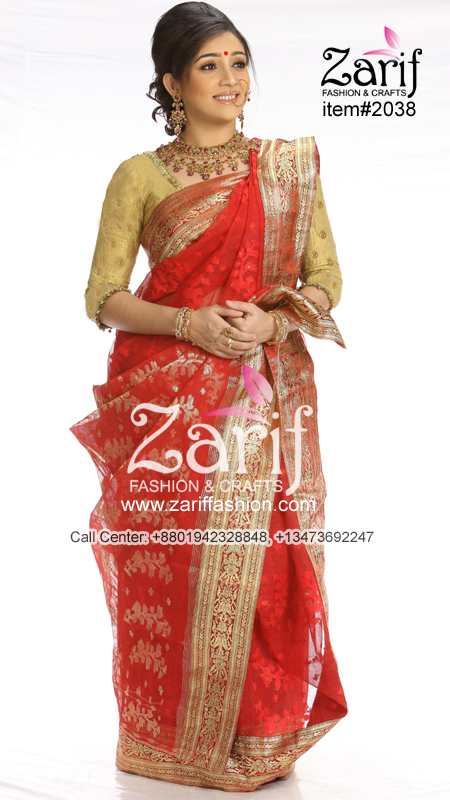 US:-2BSH:-2BAN:0CTG:0HD:0

WARNING:

Any unauthorised use or reproduction of zariffashion.com picture/content for
commercial purposes is strictly prohibited and constitutes copyright
infringement liable to legal action.




Brocket Jamdani Sharee
item no: 2038

BD TK. 13500

Gorgeous Jamdani Sharee with all over matching jamdani works in body and golden works in aachol, combination with exclusive brocket katan paar. Raw Katan Blouse of karchupi, stone and lais works will come with sharee.